Why is vitamin B1 beneficial for our health?
B vitamins include eight water soluble vitamins. Vitamin B1 also called Thiamine is essential for the functioning of the nervous system. It plays a key role in our metabolism and is beneficial for the immune system, the brain, the cardiovascular system and much more. It is found among others in meat, cereals and nuts. Vitamin B1 deficiency can cause beriberi, which is characterized by extreme fatigue, heart failure and neurological disorders.
Vitamin B1 (Thiamine) deficiency: symptoms
Clinical signs of thiamine deficiency include:
• Anorexia or rapid weight loss
• Small appetite
• Colitis
• Ongoing digestive problems such as diarrhea
• Neuropathy
• Nerve inflammation (neuritis)
• Tired
• Decreased short-term memory
• Confusion
• Irritability
• Muscular weakness
• Mental changes such as apathy or depression
• Cardiovascular effects such as an enlarged heart
Thiamine deficiency is not very common in western developed countries. According to the USDA (United States Department of Agriculture), the daily RDA for adults is 1.2 mg / day for men and 1.1 mg / day for women. It is believed that most adults meet this requirement and that with supplements included, some adults have even doubled or tripled their daily intake (1).
A thiamine deficiency can cause a disorder called beriberi, which has been observed in populations for thousands of years. This results in muscle wasting and serious cardiovascular problems like an enlarged heart. More recently, however, in developed countries like the United States, thiamine deficiency is commonly seen in alcoholics, known as Wernicke-Korsakoff syndrome. Most alcoholics who are diagnosed with this condition also report not eating a lot of food with alcohol, which is an important factor in vitamin B1 deficiency.
9 Benefits of Vitamin B1 (Thiamine)
1. Maintains a healthy metabolism
Thiamine is needed to make adenosine triphosphate (ATP), the body's main energy molecule, in the mitochondria of cells. Thiamine also helps break down proteins and fats (4). We know that the co-enzymatic form of thiamine is involved in two main types of metabolic reactions in the body: decarboxylation and transketolase. After eating something containing thiamine, the vitamin is carried in the blood and plasma then used by cells to convert energy.
Thiamine also plays an important role in the production of red blood cells, which are used for energy. Since thiamine and other B vitamins are naturally energy boosters and necessary for producing ATD from food, you will often find Vitamin B Complex supplements labeled as "energy boosters" "Or" for healthy metabolism. "Ingesting thiamine as a supplement is sometimes recommended to patients to help correct metabolic disorders associated with genetic diseases.
2. Prevents neurodegenerative diseases
Thiamine is needed to convert carbohydrates from our diet, and the main role of carbohydrates is to provide energy for the body, especially the brain and nervous system. Thiamine is specifically needed for a system of enzymatic reactions called pyruvate dehydrogenase, the purpose of which is to oxidize the sugars we eat (5). Without enough "fuel" from food going to the function of our nervous system, we can experience nerve damage which can cause problems with moving, learning and recalling information.
Thiamine also contributes to the proper development of myelin sheaths, which envelop the nerves to protect them from damage and death.
3. Contributes to a healthy cardiovascular system
Having enough thiamine in the body is essential for the production of the neurotransmitter called acetylcholine. It is used to relay messages between nerves and muscles, our heart being one of the main muscles that depends on these crucial signals.
In order to maintain proper heart function and normal heart rate, nerves and muscles must be able to use body energy to signal each other. Recent studies have shown that thiamine can be useful in fighting heart disease because it helps maintain healthy ventricular function and treat heart failure (6).
4. Boosts immunity
Thiamine helps maintain muscle tone along the walls of the digestive tract, where much of the immune system is located. Digestive health is important for the absorption of thiamine because a healthy digestive system allows your body to better extract nutrients from food, which boosts immunity and keeps you from getting sick. Thiamine helps in the secretion of hydrochloric acid, which is essential for the complete digestion of food particles and the absorption of nutrients.
---
Some interesting readings:
---
5. Treats alcoholism
Thiamine helps decrease the risk of developing a specific brain disorder called Wernicke-Korsakoff syndrome (SWK). Symptoms of SWK include involuntary muscle movements, nerve damage, lethargy, and difficulty walking. This disease is linked to low thiamine levels and is often seen in alcoholics, especially those with poor diet (7). Alcohol has a negative impact on the body's ability to absorb thiamine from food.
It is believed that between 30% and 80% of alcoholics have a thiamine deficiency. Large doses of thiamine can also help decrease symptoms of alcohol withdrawal syndrome.
6. Prevents brain diseases
Thiamine helps bridge the gap between the brain and the body. It can help defend against a type of brain injury called cerebellar syndrome. Health care providers sometimes administer high doses of thiamine to patients to prevent certain memory problems that are commonly seen in people with thiamine deficiency, especially those with alcohol withdrawal syndrome or coming out of a coma (8). It is also linked to a lower risk of Alzheimer's disease.
7. Improves learning
Thiamine is a crucial vitamin for increasing concentration, energy, fighting chronic stress and possibly preventing memory loss. Studies have linked thiamine deficiency with learning and information retention issues. One study found that thiamine caused rapid reaction times and a sense of lucidity in those who participated in the tests (9)
8. Contributes to good humor
Thiamine improves the body's ability to resist stress, one of the reasons why B vitamins are often called "stress relieving" vitamins. Lack of energy can contribute to bad mood and poor motivation. Thiamine is necessary, thanks to its positive effects on the brain. to boost your mood and to defend yourself against depression and anxiety.
It can prevent inflammation and help maintain healthy brain function, which is what drives decision-making in the brain. Good nerve function is crucial for controlling stress and anxiety and boosting your mood.
9. Helps prevent vision problems
Some research has shown that thiamine can help defend against vision problems such as cataracts and glaucoma. This is due to its ability to influence nerve and muscle signaling, which is important for relaying information from the eyes to the brain.
Vitamin B1: Food sources
Vitamin B1 content in mg per 100g
| | |
| --- | --- |
| Yeast | 40 |
| Enriched breakfast cereals | 1 to 2.3 |
| Wheat germ | 1.9 |
| Dry ham | 1.2 |
| Pork fillet | 1 |
| Pistachio, Brazil nuts, pecans … | 0.5 to 1.2 |
| Kidneys, hearts, livers | 0.4 |
| Raw whole rice | 0.4 |
| Buckwheat flour | 0.35 |
| Whole wheat pasta | 0.25 |
| Rye bread | 0.25 |
Source: doctissimo.fr
Where to find vitamin B1 (Thiamine)?
Quite simply on Amazon. Here is our selection:
[amazon_link asins='B01BNN50Y8,B00YN6VCMM,B01D3FVKWA' template='ProductCarousel' store='therapeutes0f-21′ marketplace='FR' link_id='bbabc736-4b85-11e7-b9f8-034dc36baa07′]
Thiamine: Side effects
Thiamine is normally safe when taken orally in appropriate amounts, although allergic reactions and skin irritation may occur. It is also generally safe when given intravenously (by IV).
Thiamine may not enter the body properly in some people who have liver problems, drink lots of alcohol, or have other medical conditions.
Special precautions and warnings:
Pregnancy and breast-feeding: Thiamine is normally safe for pregnant or lactating women when taken in the recommended amount of 1.4 mg per day. We don't yet know enough about using larger amounts during pregnancy or breastfeeding.
Interaction
No interactions have been reported yet.
Sources: draxe.com
Photo credit : Flickr.com
---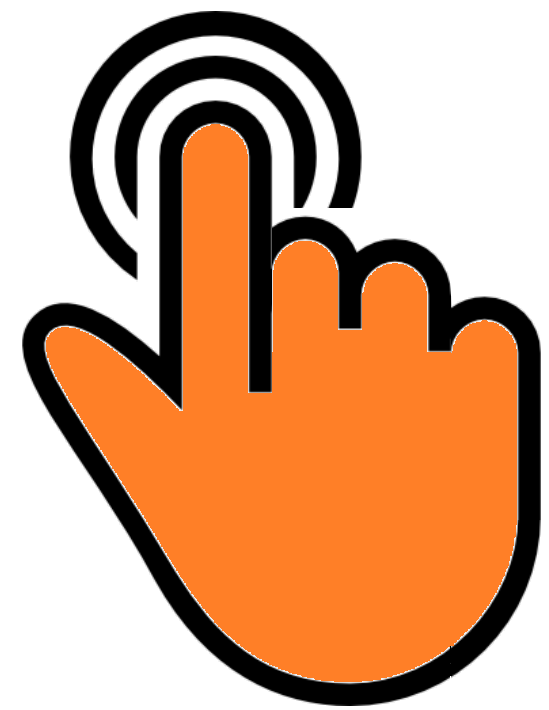 Are you a health or paramedical practitioner? Boost your visibility by registering for free on Therapeutes.com
---
---